IP Infusion
RocNet New Partner Technologies
Revolutionize Your Networking with IP Infusion's Disaggregated Solutions
IP Infusion is a leading provider of disaggregated networking solutions for carriers, service providers, and data center operators. Their approach is to build software on open standards to deploy on low-cost commodity hardware, ultimately allowing network operators to reduce costs, enhance flexibility, and quickly deploy new features and services. Their Open Compute Network Operating System (OcNOS) is a carrier grade Network Operating System that's completely hardware independent, so end-users can benefit from having multiple hardware providers to choose from.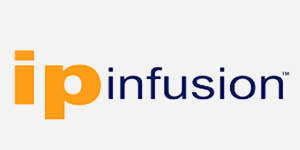 Disaggregated Networks   •   Networking Software   •   Hardware Integration Software   •   Network Operating System (NOS)   •   Computer Networking   •   Software Defined Networking   •   SDN   •   NFV   •   Network Virtualization   •   Telecom Networks   •   Service Provider Networks   •   Data Center Networks   •   Platform Services   •   Network Infrastructure Software Engineering Services   •   Data Center   •   Metro Optical Network   •   Telecom
OcNOS – The Industry's Leading Network Operating System
Your choice of Software On Open Networking Hardware or a packaged bundle

Lower TCO:

Save up to 65-75% compared to legacy equipment vendors
World-class 24/7/365 support model with single point of contact
Scale up to Terabit switching bandwidth
OcNOS Aggregation Router
Broadband Aggregation and Edge Routing
Broadband Aggregation Solution
Fixed Wireless Aggregation
Mobile Network Aggregation
Passive Optical Network Aggregation
Ethernet & Cable Internet Aggregation
Provider Network
Routed Optical Networking
OcNOS Cell Site Router (CSR)
Disaggregated Cell Site Gateway (DCSG)
OcNOS CSR is a smart converged integrated access platform that enables Service Providers to deliver next-level business and entertainment performance. It is a complete carrier class, Cell Site Router (CSR) product, that aligns with the Telecom Infra Project's (TIP) Disaggregated Cell Site Gateway (DCSG) technical specification.
OcNOS Data Center
Data Center Leaf, Spine And Top-of-Rack
OcNOS DC can be used to build both Layer-3 and Layer-2 Data Center fabric. It offers a rich set of control plane features, delivering exceptional quality, lower costs and best-of-breed selection for hardware platforms. Support for advanced capabilities such as EVPN-VxLAN and IP over DWDM is available in OcNOS DC.
OcNOS Routed Optical Networking
Optical Transport
OcNOS RON supports Interconnecting Edge Data Centers, Fiber Backhaul for RAN densification, Metro Ring Topology and Service Provider Traffic Longhaul use cases. OcNOS RON is an innovative product that includes a modular chassis with Coherent pluggable cards that support 200G and 100G DWDM. Open ZR/ZR+ support has enabled support for 400G transport over longhaul.